Some kind words from clients…
:: Artists, Musicians & Dancers ::

Jemel McWilliams, Choreographer & Dancer- Alicia Keys 'Set The World On Fire Tour,' New York  "Michelle Rozzen was our massage therapist during rehearsals and tour prep for the Alicia Keys Tour at Sony Studios in Los Angeles. She worked on Alicia, the band, the entire dance crew, and gave the most amazing massages! Each of our massages was completely customized according to our needs and we were all very impressed by her extensive knowledge and her wide range of therapeutic movements and techniques. She also did our therapeutic stretching which was very helpful, especially for the dancers! We travel A LOT and have a lot of therapists while on tour but Michelle Rozzen is by far the best we've ever had – she has true massage talent, the gift of healing, and she genuinely cares about and is deeply committed to helping her clients. Anyone looking for a massage therapist or in need of an amazing massage should go see Michelle! Highly recommended from all of us on the Alicia Keys Team, Jemel McWilliams"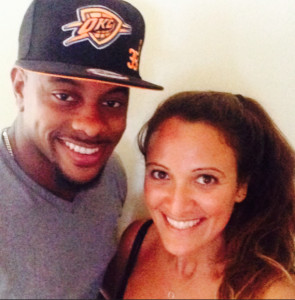 Brandon Mitchell, Dancer- Alicia Keys 'Set The World On Fire Tour,' Los Angeles & New York "Michelle Rozzen is indeed the best massage therapist I have experienced. During rehearsals for Alicia Keys' "Set The World On Fire" Tour, she worked on me and the other dancers. Every time I left her table I felt like a new man. She is very strong and detailed, and caters to every injury, need, preference, etc. I highly recommend contacting her if you need a good massage.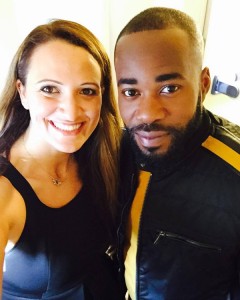 Aaron Goode, Trombonist for Rihanna & Eminem, as well as a Producer. Currently on tour with John Legend, Philadelphia "Michelle, you are the absolute truth. My body feels 2000% better. I wish I could fly you out everywhere I go. You definitely have the magic touch."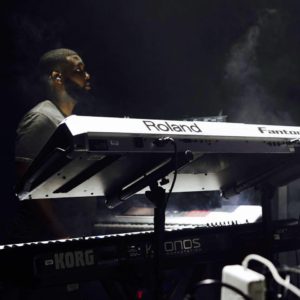 Amaire Johnson, Musical Director, Producer and Keyboardist for Big Sean, Pennsylvania & Los Angeles   "From Traveling the world, to head banging during live performances, sitting in one spot for hours in studios night after night, Michelle Rozzen puts the body back in tip top shape every time. Michelle separates herself from most with her experience, and since working with many professional musicians she has great knowledge of the common issues you find with people who use their hands for a living. If you are lucky you can get an exclusive music playlist during the session, which brings a new light to the idea of a massage, bringing another level of soothing to your body and mind."
---
:: Professional Athletes ::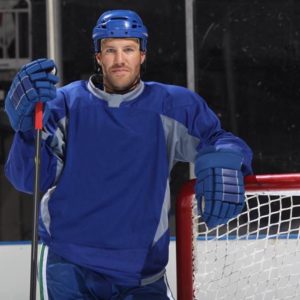 Brandon Prust, NHL, Vancouver Canucks "Whenever I'm in Cali playing hockey, Michelle is the first person I call!!"
---
::IBA-Intl' Bodyboarding World Tour & USBA- United States Bodyboarding National Tour ::
Amaury Lavernhe, IBA World Tour competitor, Saint-Gilles-Les Bains, Reunion "I think a good Massage therapist is really important for us before, during and after a contest. We need someone who understands our body and someone who would take care of it. If I had to vote for someone as a Massage Therapist I'd choose Michelle!!!
Damian King, IBA World Tour competitor, Port Macquarie, New South Wales, Australia "It was great having Miche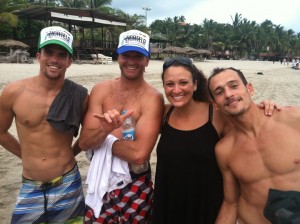 lle doing massages at Hawaii on behalf of the IBA. It's important that the riders feel ready to compete and to have an experienced Bodyboard specific massage therapist like Michelle. She was not only an advantage to the riders but an asset to the whole competition. Over the years I have had many massages and I would have to admit that Michelle was one, if not "the" best! The stretching technique she encompassed in the massage is tailored for bodyboarding and you can see that the whole massage in general is bodyboarding specific, which is really unique and helpful as an athlete. Without hesitation I recommend Michelle be used for future events as I think as a result the level of riding will be at a higher and therefore make for a more entertaining contest as a whole." 
Ben Player, IBA World Tour competitor, Avalon, New South Wales, Australia "Hey Michelle, Just wanted to say that it would be amazing to be able to have you along to all the IBA comps as the official masseuse. I felt so focused and fresh after that massage and I think it would be a good thing for prep and post heats. Anyway, just wanted to tell you thanks and to keep up the good work." 
Magno Oliveira Passos, IBA World Tour competitor, Guarapari, Espirito Santo, Brasil "Best massage I had in my life. We are here in Portugal now, for the European leg, and I missed you. I had a massage today, but it only made me miss you and your great skills -this can only be a gift from God. Thank you so much and lets try to get you in all the events."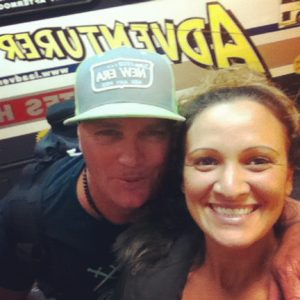 Terry McKenna, World Tour Manager. International Bodyboarding Association pty. ltd. "Having Michelle at an event is a real highlight for the competitors. Her friendly professional manner coupled with her amazing massage skills puts her in a league of her own. Michelle is someone that will brighten your day up. Her infectious smile and bubbly personality combined with her amazing skills in both media distribution and massage therapy make her an invaluable asset for any organization."
Ryan Hardy, IBA World Tour Competitor, Australia "Having a professional masseuse at our contest sites is really a no brainier.  You only need to watch one of the IBA events to see how demanding this sport is on our bodies to realize why Michelle's massage table is so busy throughout the events that she attends.  More often than not the highest place riders at events would've received treatment from Michelle and crucial advice for maintaining their bodies in top form for competition.  Heavy duty sports competition and massage go hand in hand really and I would definitely support having a masseuse at IBA tour events throughout the entire year".
Jason Bitzer, United States National Tour Operations Manager, Hawaii "Michelle Rozzen has full knowledge of what is needed to keep top athletes fine tuned and in proper form throughout events. As a contest director you want the athletes to be happy and fit to provide a show for the audience. Michelle is an essential tool on tour and any athlete would attest to this."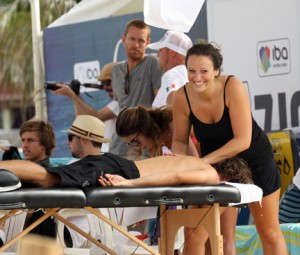 Gregory Wouters, IBA World Tour competitor, Saveneta, Aruba "Thanks Michelle for all the tips and stretching techniques you took your time to show me, they really helped me out! im almost completely healed and ready to get back in the water! your advice on eating helped allot as well, thanks allot michelle! your the best!"
Jeremy Wright, USBA Tour competitor, California "The benefits of massages for professional events is endless and the way it calms you to perform your best when it counts is worth every dollar paid. Great work Michelle your awesome!" 
Steve Jackson, IBA World Tour & USBA Tour Commentator, New Jersey & Brasil "Having Michelle Rozzen on staff for massage therapy during events is not only of great benefit to the athletes in competitive bodyboarding, whom need to stay loose between heats, but is of tremendous service to the event staff as well. Michelle helps keep everybody, myself included, in top form and ready to go when we need to be at our best." 
---
:: More Amazing Clients ::
Becca Starr, Massage Therapist, Los Angeles "Michelle Rozzen impressed me from our first point of contact and has continued to establish an amazing reputation as a professional. She is organized, punctual, and great at the details – and at the same time intuitive, diverse, achieving great results. She's the picture of health and beauty and it is a privilege to work with her."
Andrew Dale, President of CU2 Global Pty Ltd, Australia "Michelle was in attendance at a past Microsoft World Partner Conference. My father is a fifty year veteran within the massage business and he has been unable to rectify my ongoing neck and shoulder pain that I have endured for many years. Michelle delivered the best deep tissue massage I have every had and still to this day many have tried but all have failed to produce the same results. After the first session she unlocked a problem I have had for twenty years and I will never forget after the massage I was able to move my neck 50% more freely than ever before. You have a very special gift Michelle, use it wisely and again a BIG Thank You."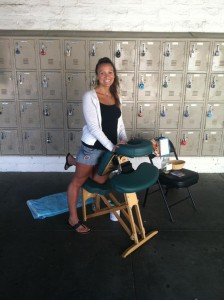 K.S., Malibu "I have traveled all over the world and have had many massages. Michelle is the best at what she does, she is an amazing massage therapist!"
Yonaton, Agoura Hills, CA "I'm proud to say that Michelle gives the best massages, and my day is always better after seeing her for therapy. Michelle practices what she preaches, and the sessions are run with kindness and, of course, a smile. She has a great variety of techniques and types of massages that always put me in a comfortable state. Michelle is hoping to grow a community, and she's well on her way. I'm excited to see what else will come from Michelle, I'm sure it will be great!"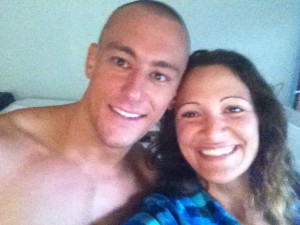 Steve Wakelam, Fitness Trainer & Free Surfer, Brisbane, Queensland, Australia "From having a tight and sore back to start with, after a week of surfing in Hawaii and taking plenty of big poundings by waves I was struggling to keep going. Each morning I'd wake up feeling more sore than the previous day. That was until I had an amazing massage by Michelle! Loosened everything up and I felt a million times better. It was so good, not only for my back but relaxing too, that I went back each day. If you haven't experienced one of Michelle's massages, I recommend you do!  I just wish she was here in Australia!"