I played water polo for 11 years, and 5 of those years were at the Divison 1 level with San Jose State University. I wrecked havoc on my body and watched all of my athlete friends do the same. It's amazing that I fell into massage therapy, treating fellow athletes was always a dream and it's been such a fun journey. Since 2005 I have massaged NFL athletes. I usually see my clients consistently twice a week. With my experience, I believe that an athletes career will last longer if self-care is a top priority. That goes for both the athlete and massage therapist!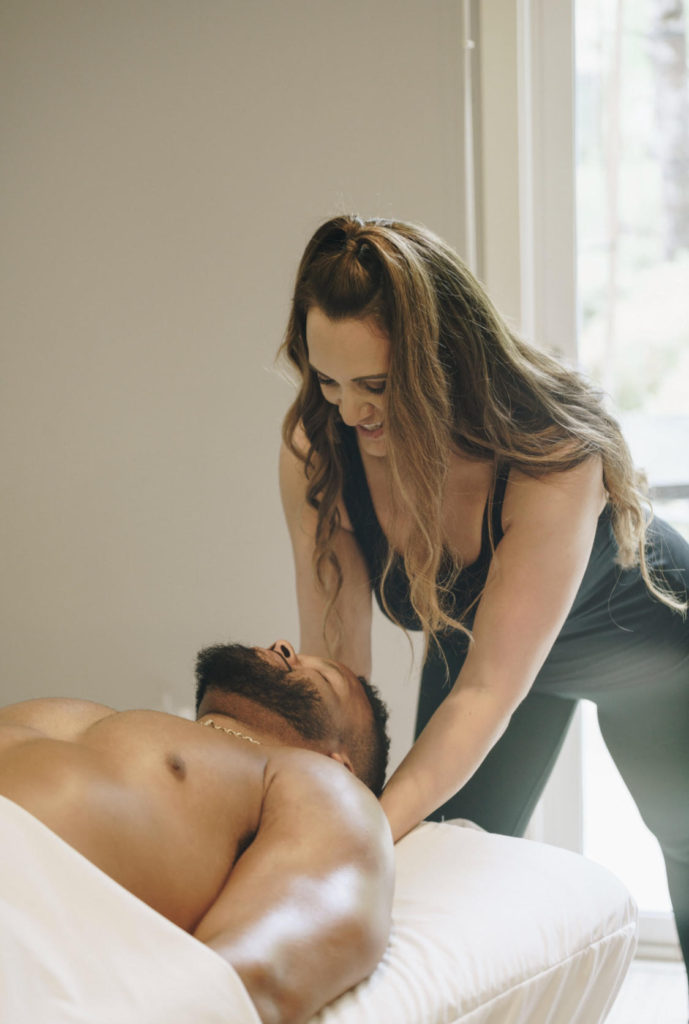 For the past five years I've been working with Aaron Donald, defensive tackle for the Los Angeles Rams. His body performs the way it does because self-care is key to his success. Nutrition is another key to high performance and recovery, but we will chat about that another time.
I haven't met one NFL athlete yet without some type of ache or pain in their body. Some self-care tips for NFL athletes (and any other type of athlete) can benefit from regular weekly massages, cupping, graston, yoga, foam rolling, compression pants, epsom salt baths, and rest is certainly all essential for every athlete.
I often speak to my clients about recovery and self-care.  My favorites include massage, yoga, Michelle Rozzen Epsom salt baths and essential oil products, ice, heat, Rapid Reboot , Hyperice products, and simply taking a rest day .
My friend Kris Chrisp (@krischrisp) recently wrote a post on the Art of Recovery.
He says, "Most athletes seek to optimize performance, sufficient RECOVERY is sometimes overlooked. Recovery is marked by the athlete's return to resting function and physical performance. Therefore, an imbalance between exercise and recovery can result in a fatigue state and a reduction in physical performance marked by either a decrease in force production. Recovering EFFECTIVELY is one of the most critical determinants of an athlete's success. How do you recover?"
Aaron Donald Gets A Massage After A Workout
NFL season is just around the corner and I've been working with Aaron, preparing him for what's to come. Check out a sneak peak of our recent session and leave a comment below the video.
Thank you Aaron for trusting me to be your massage therapist. It's always an honor to work with you!
Please leave a comment below explaining your self-care routine. xxx