This month I had the opportunity to provide massage therapy at the Dallas Cowboys Training Camp in Oxnard, CA. It was a great experience working with some of the best players in the NFL; including Jason Witten, Jason Hatcher and Tyron Smith. These guys work so hard, and the benefits of massage therapy for professional athletes is tremendous!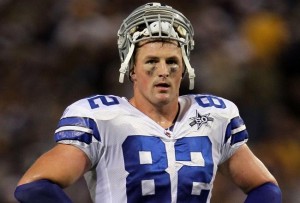 Most NFL players get massages on a regular basis, at least two or three times a week. At such a high level of athleticism, and the amount of time NFL players practice and workout their body, they better be treating themselves to some therapeutic rest and relaxation!
There are many reasons why receiving a massage as a professional athlete is beneficial. Below I've listed the top two reasons.
Reason #1: Massage Therapy can improve flexibility and range of motion. 
Stated in an article I found, in the National Academy of Sports Medicine, Paul Winsper elaborates on how a better range of motion helps your athletic ability.
It starts with muscle improvement in your muscle balance:
"Balanced muscles increase a joint's range of motion, which improves the surrounding muscles' suppleness and contractibility, decreases wear and tear on the articular structures encapsulating the joint, promotes healing of stressed tissue, and assists in motor-learning processes to ensure more effective and correct performance techniques…"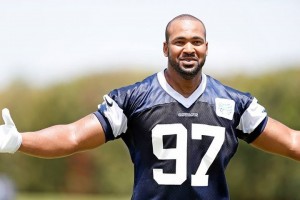 Reason #2: Massage Therapy can reduce muscle soreness and stiffness.
Massage therapy reduces heart rate and blood pressure, which then helps reduce muscle stiffness. When muscles are active, lactic acid and carbon dioxide is produced. Massage therapists help because "we" push out these toxins from the muscles.
During NFL training camp, for example, your body needs additional massage therapy to help remove the increased stress your body is experiencing from over training and lack of rest. This is where I helped a lot and provided much needed therapeutic touch.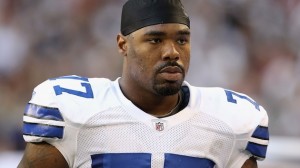 Wishing the Dallas Cowboys a great 2013 season! YeeHawwww!
If you are an athlete, have you been getting massages to help you athletically?  Why or why not?
Book a massage with me to improve athletically, contact me at 818-851-1420 or email [email protected] 
xo,
Michelle